President/Founder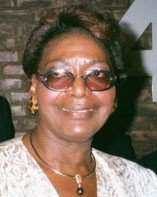 Dorothy Rice-Cobbs is recognized as a visionary pioneer, having made an impact in the field of Rehabilitation for over 30 years. Dorothy's initial employment began with the DC Public Schools Pupil Personnel as a counselor for school drop-outs. She served Prince George's and Montgomery counties as Rehabilitation Specialist and she utilized her expertise in counseling and placement of persons with disabilities. Additional work experiences include Manpower Director for CETA, City of Alexandria, Virginia, where she supervised employment and training for the unemployed. Dorothy coordinated the Personal Adjustment Training Program for the deaf, which was funded by Gallaudet University in Washington, DC. She has also coordinated special job fairs and workshops for the unemployed in the Washington, DC metropolitan area.
Dorothy matriculated at St. Augustine's College in Raleigh, North Carolina, earning a Bachelor of Arts Degree and subsequently earned her Master of Arts Degree from Gallaudet University, in Rehabilitation Counseling, specializing in deafness. She did further study at George Washington University in Washington, DC and Mississippi State University, Starkton, Mississippi, specializing in the Visually Impaired.
Dorothy Rice-Cobbs has supported several projects, i.e., a community center for the American Legion, Post 289 in Sharpton, Maryland, and a computer center at a church within Deal Island Charge, located on the Eastern Shore, Maryland. Other special projects include the Homeless Center, for her family church in Elizabeth City, North Carolina.
In 1992 a scholarship fund at Alfred Street Baptist Church in Alexandria, Virginia was established in the beloved memory of her youngest son, Derrick Cobbs. The scholarship fund has provided financial assistance for over 30 college students. Derrick was attending college and employed part-time at the US State Department prior to his homegoing. A second scholarship fund has also been established in memory with PGCAC Delta Sigma Theta Sorority, of which Dorothy is lifetime member. Ms. Cobbs was an integral part of her church's many ministries, and has held many leadership positions. She has provided monetary resources for special projects at Alfred Street Baptist Church. She currently resides in Florida and is a member of Mt. Moriah Missionary Baptist Church, in Ocala, Florida.
In 2000, The Youth Education Scholarship Opportunities, Inc. (YES) Foundation was organized by Dorothy. This scholarship provides money for college bound students to further their education. The organization consists of Board members and Advisors who oversee the operations of the Foundation. Her son, Preston and daughter-in-law, Dana, serve as members and assist in the monitoring of the Foundation's activities.
Dorothy Rice-Cobbs has received numerous awards for Community Service work in the Washington, DC metropolitan area. Delta Sigma Theta Sorority presented her with the Fortitude Award, and she received the Prince George's County Omega Psi Phi Fraternity award, for Education and Community Service participation. In 2007, she received the Richard Anderson Community Service Award which was awarded by the Kappa Alpha Psi Fraternity, Inc., in Gainesville, Florida.
She is the proud mother of one son, Preston Jr., and a daughter-in-law Dana Marie.